Helping families isn't just our job. It's our commitment.
Still renting? Owning has benefits.
With your current rent payment, you could own your own home instead. With so many loan programs available for first-time homebuyers, it might be a good time to give up the rental lifestyle and become a homeowner. The process is easier than you might think.
Benefits of homeownership include:
Stable monthly payments
Flexibility with home projects and decor
Possible tax benefits and deductions
Build equity in your property
No more leases to sign or rent increases to worry about
No property management rules and guidelines
Sense of community
Long-term investment
Apply now, or call our in-house mortgage expert at (804) 359-8754, option 4.
Take a look at what kind of home you could afford with your current rent payment.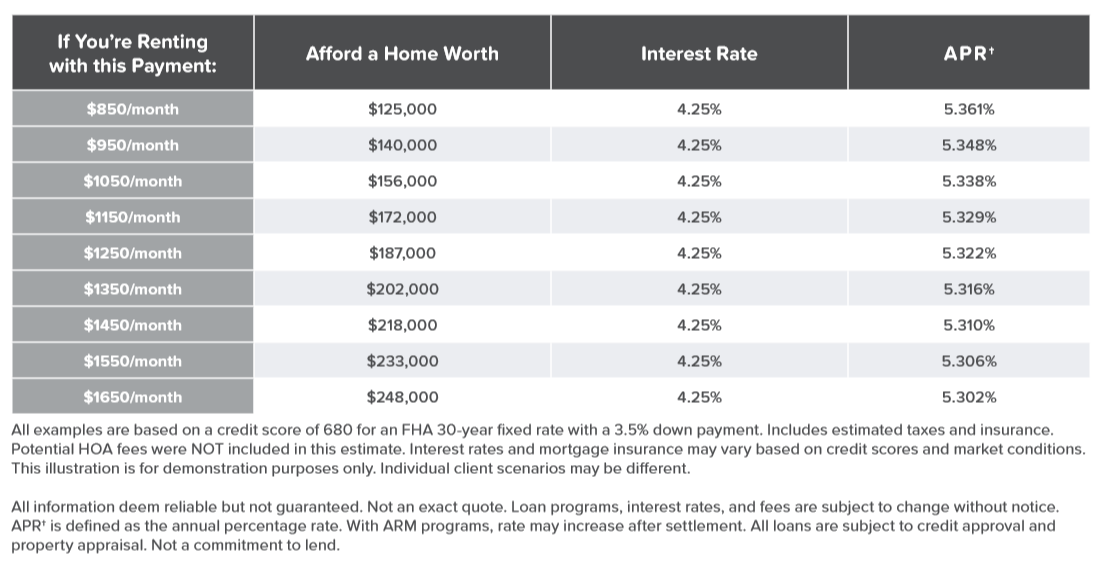 Apply now, or call our in-house mortgage expert at (804) 359-8754, option 4.
It's time to get started on your homeownership journey.
You deserve the best. We know the mortgage loan business is a competitive market, but we also believe there's more to home financing than simply securing the lowest interest rate. That's why we review your personal profile to understand your overall financial picture. Our goal is to provide you the best mortgage to match your individual needs.
We give you a clear path to closing. We've built a reputation of trust and efficiency in closing loans on time. We want to make the mortgage process enjoyable, so you're still smiling at the closing table.
RVA Financial is your trusted mortgage advisor. Funding your loans is just the beginning of our long-term relationship. We want to be your lender and friend for life, not just a one-time deal. We'll continue to monitor interest rates and let you know when opportunities come up to improve your current situation.
Apply now, or call our in-house mortgage expert at (804) 359-8754, option 4.
Available mortgage programs include:
Conventional
FHA
USDA
VA
VHDA
HOME MORTGAGE DISCLOSURE ACT NOTICE
The HMDA data about our residential mortgage lending are available for review. The data show geographic distribution of loans and applications; ethnicity, race, sex, and income of applicants and borrowers; and information about loan approvals and denials. Inquire at this office regarding the locations where HMDA data may be inspected. To receive a copy of these data send a written request to RVA Financial, 1700 Robin Hood Road, Richmond, VA 23220.